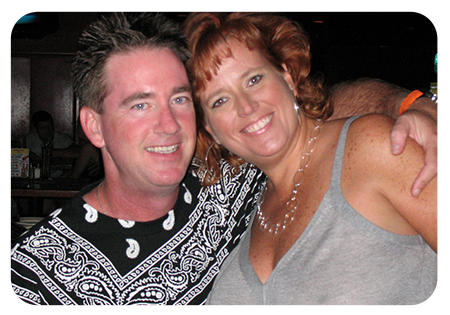 Blowbang: In the same vein as gangbang, except instead of intercourse the girl gives blowjobs to all the guys, often resulting in a mess of ejaculate on her face, in her mouth, or on her tits!
Our Mission: To provide you the best quality video image that we can possibly shoot. We use amateur guys and lot of newbie girls combined with some real porn girls on occasion. We strive to provide a wide variety of girls so that there is something for everyone. We want a fun atmosphere for both the guys and girls. So no acting is involved, but rather, we let the camera roll and everyone has fun. Each and every cum shot is caught on camera from two angles. We have a camera shooting the front of the scene and camera shooting overhead.
Who are we: Blowbang Girls is run by Rob and Dawn Marie. We have been running adult sites on the Internet for 20 years. However, this is first site that is shot without either one of us being onscreen and using totally professional level equipment. We are not some huge professional porn company. But rather a husband and wife team working hard and doing what we enjoy.
Why Blowbangs?: Why Blowbangs?: That is simple. Girls sucking the dicks / cocks of multiple guys and getting their face covered with multiple loads of cum is hot! There is nothing as hot as cum hungry slut!
Where do the guys come from?:
We are only using amateur guys! The guys you see on this site are the guys you see all around each and every day. No professional porn guys, we want guys that are excited and ready to have fun. Even you can be on BlowBangGirls.com! If you want to be a BlowBang guy
visit this page for more information
.
Want some personal interaction add us on Twitter
:
@blowbanggirls
,
@dawnmariesdream
and
@AZRobJr
Our Video Formats:
All videos may be downloaded except for the streaming versions. So then you can watch them at your leisure.
MP4 1920 x 1080 - Full 1080p HD
MP4 1280 x 720 - 720p HD
MP4 960 x540 - 540p HD
MP4 480 x 270 (for older smartphones)
Streaming HD 960 x 540
Streaming HD 360p (great for slow connections)